Airbnb Turnaround Cleaning
Airbnb Turnaround Cleaning Service Near Albuquerque Rio Rancho NM
Aone Cleaning Albuquerque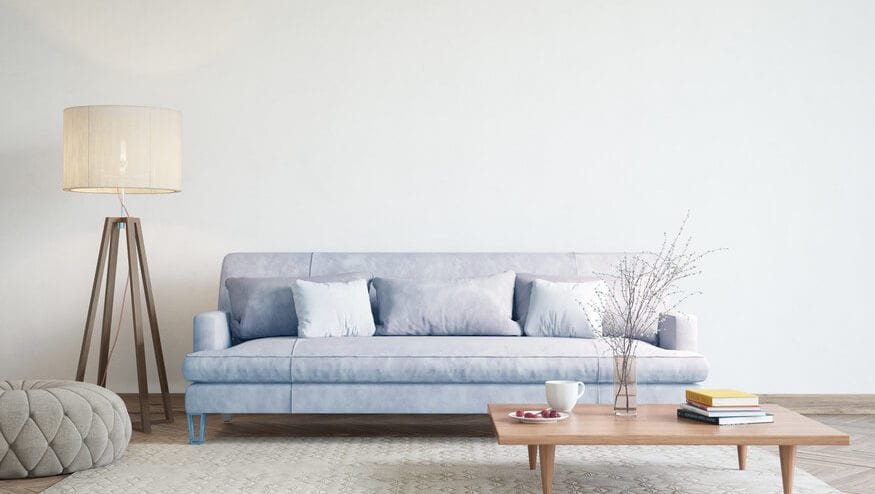 As an Airbnb host, you want your home looking spotless and always ready for guests, but this can be a time-consuming and particularly demanding job. With our Airbnb turnaround cleaning service, we provide you with an outstanding cleaning job at an affordable price. Our dedicated cleaners are true professionals and make sure your home is transformed into a spotless place ready for all your guests. In addition, we can monitor all amenities such as shampoo, conditioner, hand/body soaps, coffee, toilet paper, and paper towels or anything else you like for your guests.
Every regular cleaning includes one (1) bathroom, kitchen, common living room, and selected bedroom(s). You can always order more bathrooms and bedrooms cleaned. We also bring all the necessary cleaning supplies, including a portable vacuum cleaner and a Swiffer. If you need any special cleaning products used, just leave them out for your cleaning professional!
Why Hire An Airbnb Turnaround Service?
You rely on your rental property to bring in additional income, but when you're stuck spending your precious time cleaning bathrooms and mopping floors, renting out an Airbnb can be quite a hassle. By hiring a professional Airbnb turnaround service, you can save yourself time by never having to clean your rental again. Meanwhile, you can rest assured that an experienced professional is thoroughly cleaning the space and preparing it for any upcoming guests you may have so they can enjoy their stay.
On Airbnb, customers can (and often do) leave reviews and ratings of individual properties. Unfortunately, all it takes is one negative review mentioning that the space wasn't cleaned to scare off potential renters. This can end up making it more difficult to find people to rent out your property, which can affect your profits.
Fortunately, when you have an Airbnb turnaround service coming in to clean the place before each new guest arrives, you'll never have to worry about cleanliness complaints in your reviews. Instead, you may have a better chance of receiving positive reviews from the guests who stay in your rental, which can bode well for future business.
Finally, when you hire a professional to clean your Airbnb rental, you can enjoy a quick turnover. Rather than having to hold off on taking new rentals until you're able to clean the place yourself, you can have a professional come in right away after your previous guests leave and have the place ready for new guests as early as the same day! As a result, you're able to maximize your potential profits on the property itself.
What Does An Airbnb Turnaround Service Include?
In bedrooms, living rooms, and common areas, our regular cleaning includes the following:
dusting of accessible surfaces
wiping down of mirrors and glass fixtures
wiping down of light switches and door handles
making of beds (washing linens not included)
cleaning of floor surfaces (vacuuming or mopping)
picking up clothes off floor and folding them
taking out any garbage or recycling as needed
In all bathroom spaces, our regular cleaning service includes:
washing and sanitizing of sinks, bath tubs, showers, and toilets
dusting of all accessible surfaces
wiping down of light switches and handles
wiping down of mirrors and glass fixtures
sleeping and mopping of floor surfaces
taking out garbage and trash bag
In your kitchen, our professional cleaners will handle:
emptying your sink and loading the dishwasher
washing and scrubbing the sink
washing cabinet faces and appliances
cleaning out the inside and outside of the microwave
dusting and wiping countertops and backsplashes
wiping light fixtures and door handles
wiping down mirrors and glass fixtures
wiping down stove, outside of oven, and outside of fridge
sweeping and mopping floors
taking out garbage and recycling
Ultimately, the goal of our regular cleaning services is to keep your place looking its best with no effort required from you!
Why Trust Aone Cleaning Albuquerque With Your Airbnb Cleaning?
Aone Cleaning Albuquerque is here to make your life easier by taking care of your Airbnb turnarounds quickly and efficiently. We also provide all of our own cleaning supplies and equipment for added convenience. Book online today or give us a call at (505) 365-4782 to find out more about how we can help with your Airbnb property!
Albuquerque NM Airbnb Turnaround Cleaning Near Me
Belen NM Airbnb Turnaround Cleaning Near Me
Bernalillo NM Airbnb Turnaround Cleaning Near Me
Bosque Farms NM Airbnb Turnaround Cleaning Near Me
Casa Blanca NM Airbnb Turnaround Cleaning Near Me
Cedar Crest NM Airbnb Turnaround Cleaning Near Me
Clines Corners NM Airbnb Turnaround Cleaning Near Me
Corrales NM Airbnb Turnaround Cleaning Near Me
Edgewood NM Airbnb Turnaround Cleaning Near Me
Espanola NM Airbnb Turnaround Cleaning Near Me
Estancia NM Airbnb Turnaround Cleaning Near Me
Gallup NM Airbnb Turnaround Cleaning Near Me
Grants NM Airbnb Turnaround Cleaning Near Me
Lemitar NM Airbnb Turnaround Cleaning Near Me
Los Lunas NM Airbnb Turnaround Cleaning Near Me
Moriarty NM Airbnb Turnaround Cleaning Near Me
Mountainair NM Airbnb Turnaround Cleaning Near Me
Pecos NM Airbnb Turnaround Cleaning Near Me
Peralta NM Airbnb Turnaround Cleaning Near Me
Placitas NM Airbnb Turnaround Cleaning Near Me
Rio Communities NM Airbnb Turnaround Cleaning Near Me
Rio Rancho NM Airbnb Turnaround Cleaning Near Me
Santa Fe NM Airbnb Turnaround Cleaning Near Me
Socorro NM Airbnb Turnaround Cleaning Near Me
Tijeras NM Airbnb Turnaround Cleaning Near Me